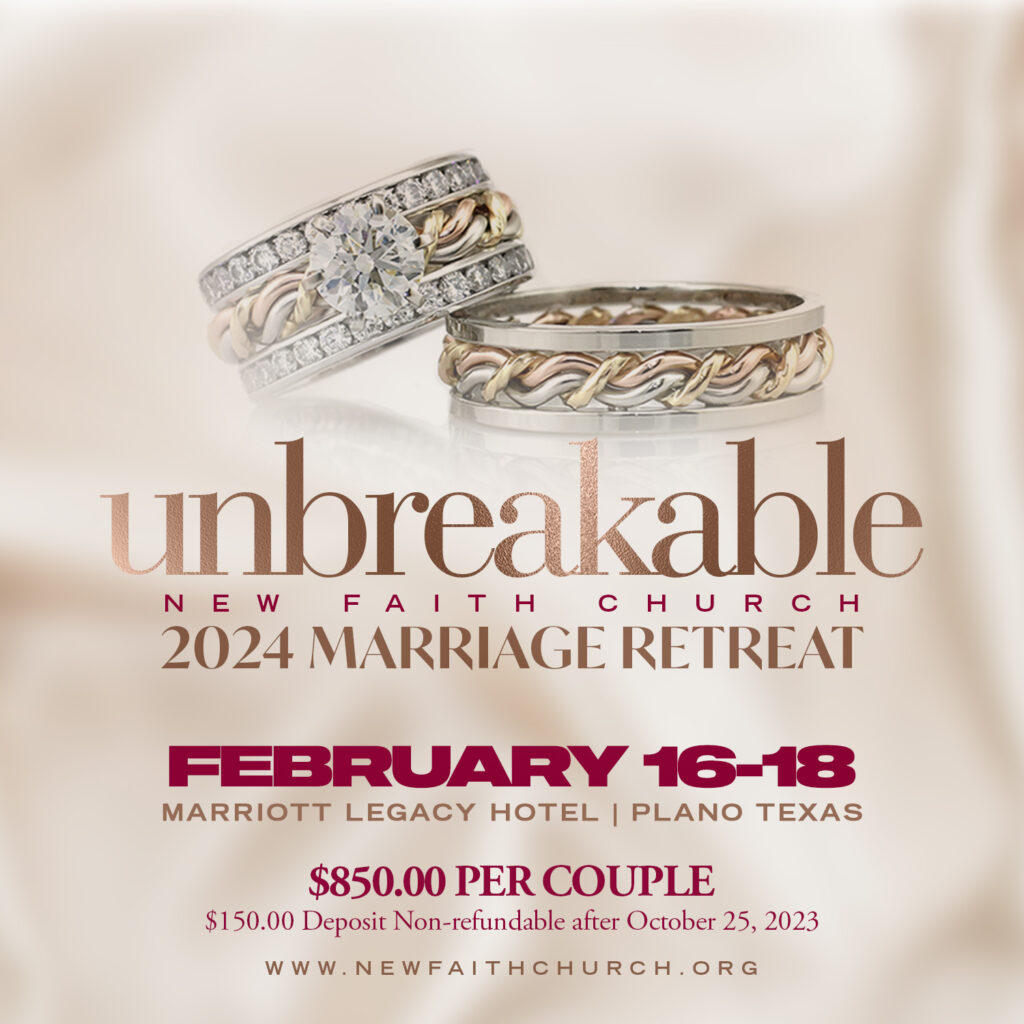 New Faith Church's Married Life Ministry would like to invite Married Couples to the 2024 Marriage Retreat, scheduled for Friday, February 16 – Sunday, February 18th
Our theme, UNBREAKABLE – a chord of three strands is not easily broken, Ecclesiastes 4:14.
Join us for a romantic weekend getaway to enrich your marriage, gain a greater understanding of your spouse, and interact with other couples as you learn keys to having a lasting and unbreakable marriage – it really IS possible!
Our speakers will be Sean and Lanette Reed, XO Marriage authors, teachers and podcasts hosts.
Our destination features an array of shopping, dining and fun activities. Couples will be able to schedule spa visits, golf outings, tours of AT&T Stadium and of course shopping.
Bring your tribe! Family, friends, Frat brothers, Sorors, neighbors, co-workers! Invite them to be part of this opportunity to strengthen and grow marriages that honor God.
Registration includes all retreat sessions, 2-night stay, breakfast both days, Friday Fun night, Saturday dinner and entertainment, retreat shirts and materials.
Cost: $850/couple (Must be paid in full by December 15th)
Deposit: $150.00 (non-refundable)
Go to www.newfaithchurch.org current events and click on Retreat 2024 to register and get all retreat details.
New Faith Church is planning a phenomenal weekend designed to help couples choose oneness and build unbreakable bonds.
Submitting a prayer request form is a simple and meaningful way to ask for support and guidance. Our team is committed to holding your prayer requests in confidence and offering our prayers on your behalf.